Rochenda Sandall to star In Steve McQueen BBC TV Drama 'Small Axe'
Rochenda will star alongside Letitia Wright & John Boyega in the upcoming BBC Drama 'Small Axe', which will focus on London's West Indian community between the 1960s-80s. Click the link below to read the full article.
OLLY DOBSON TO STAR IN BACK TO THE FUTURE
Olly Dobson will play the lead role of Marty McFly in the world premiere of the new musical Back To The Future. The show has been written by Robert Zemeckis and Bob Gale.
Olly Dobson announced on the BBC:
STUART CAMPBELL AND JETHRO SKINNER IN THE HUNT AT THE ALMEIDA
Stuart Campbell and Jethro Skinner can be seen in The Hunt Directed by Almeida Artistic Director Rupert Goold. Written by David Farr (The Night Manager, Spooks), based on the critically acclaimed Danish film thriller Jagten, by Thomas Vinterberg and Tobias Lindholm.
ROCHENDA SANDALL, NEW REGULAR IN LINE OF DUTY
Rochenda played the new lead regular character of Lisa McQueen in the new series of Line of Duty 5 opposite Stephen Graham, joining regular cast members Vicky McClure, Martin Compston and Adrian Dunbar.
Rochenda and cast talk to the BBC:
Alan Dale stars as series regular Joseph Anders in Dynasty.
Aretha Ayeh and Humera Syed in Netflix's The Stranger.
Aretha and Humera are both recurring characters in the Netflix adaptation of Harlan Coben's Best Selling Novel 'The Stranger'.
CHANEIL KULAR IN SEASON 2 OF SEX EDUCATION
Chaneil Kular continues in his regular role of Anwar in Season 2 of Netflix hit Sex Eduction opposite Gillian Anderson and Asa Butterfield.
ROCHENDA SANDALL IN BANDERSNATCH
Rochenda Sandall stars in Black Mirror's first interactive episode of the new series- Bandersnatch.
JACKSON BEWS IN GEORGE CLOONEY'S CATCH 22
Jackson Bews has recently completed filming the Hulu series, Catch 22, based on Josef Heller's literary classic. Directed and produced by George Clooney, the series will initially air on Channel 4.
Andrew French was Friar Laurence in RSC's Romeo and Juliet, directed by Erica Whyman at The Barbican and Statford Upon Avon.
MILTOS YEROLEMOU IN SEASON 3 OF THE CROWN
Miltos Yerolemou will be playing Chronos in the greatly anticipated upcoming season of The Crown for Netflix. Miltos has previously appeared as series favourite Syrio Forel in the hit HBO show Game Of Thrones.
SAMUEL EDWARDS IN LES MISERABLES
Sam Edwards is Enjolras in Les Miserables in the West End.
JAKE DAVIES IN ARTEMIS FOWL FEATURE FILM
Jake Davies will be seen in the role of Chix Verbil in Artemis Fowl, co-starring with Dame Judi Dench and directed by Kenneth Branagh released in August 2019. Jake was nominated for the Evening Standard Rising Star Award.
Watch the Artemis Fowl teaser trailer below:
AKO MITCHELL IN CAROLINE OR CHANGE
Ako Mitchell starred in the West End production of Caroline or Change.
CHRISTOPHER BRAND IN VICTORIA
Christopher is the new recurring character Joseph Paxton in the new series of Victoria, now airing on ITV.
ARETHA AYEH AND BILLY CULLUM IN LYRIC HAMMERSMITH
Aretha Ayeh and Billy Cullum have starred in the recent production Leave to Remain, at the Lyric Hammersmith.
STUART CAMPBELL IN CLIQUE
Stuart Campbell stars as regular character Fraser in BBC drama, Clique.
Watch the trailer below:
EVELYN MILLER IN 2019 SHAKESPEARE'S GLOBE SEASON
Evelyn Miller is playing leading roles in the 2019 rep season, performing at Shakespeare's Globe Theatre and on tour in the United States.
JORDAN COULSON IN POLLIAKOFF'S SUMMER OF ROCKETS
Jordan will be recurring character Kevin in Stephen Poliakoff's Summer of Rockets for BBC.
DANIEL BOYS IN NATIVITY ROCKS
Daniel Boys plays the leading role of Paul Maddens in feature film Nativity Rocks.
Watch the trailer below:
ANDREW BONE IN HBO'S CATHERINE THE GREAT
Andrew Bone stars as recurring character De Linge in HBO's Catherine The Great.
CONOR GLEAN IN MOTHER COURAGE AND HER CHILDREN
Conor Glean was in Mother Courage and Her Children at Manchester Royal Exchange. Prior to this, he made his professional debut in Maxine Peake's Queens of the Coal Age.
KATE PARR IN SATURDAY NIGHT FEVER
Kate Parr played the leading role of Stephanie in the No 1 tour of Saturday Night Fever, having previously been in Follies at The National Theatre.
LEAH HAILE IN HARRY POTTER AND THE CURSED CHILD
Leah Haile is in Harry Potter and The Cursed Child in The West End.
FELIX MOSSE AND JACK CHURMS IN ASPECTS OF LOVE
Felix Mosse played the lead role of Alex and Jack Churms the role of Jerome in the London transfer of 5 star reviewed Aspects of Love to Southwark Playhouse.
Jack Churms will also be seen in multi episodes of the new series of Call The Midwife.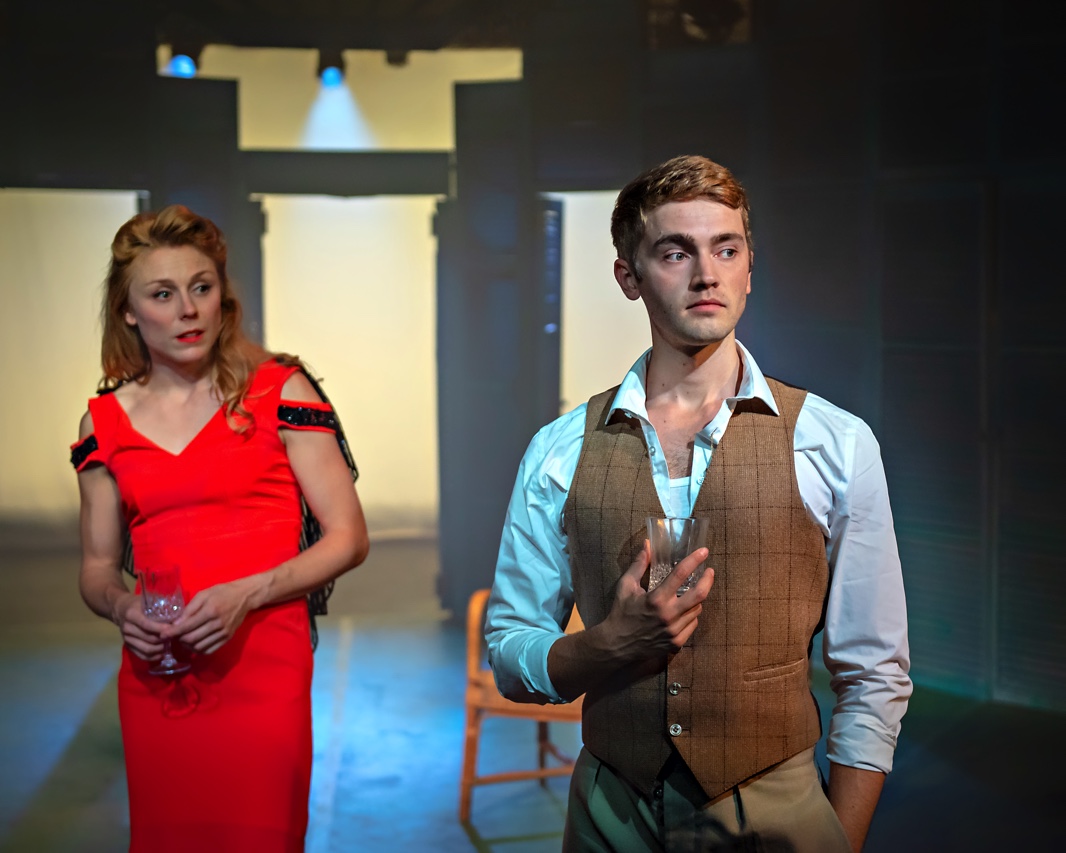 CALEB ROBERTS IN KING LEAR OPPOSITE IAN MCKELLEN
Caleb Roberts was The King of France opposite Ian McKellen in King Lear at both Chichester and the West End transfer.
EMILY TIERNEY AND NEIL MCDERMOTT IN EUGENIUS! AT THE OTHER PALACE
Emily Tierney and Neil McDermott starred in Eugenius! at The Other Palace, nominated for 8 Major Awards including Best Musical at the Off West End Awards.
KATIE BERNSTEIN AND ALASTAIR KIRTON IN THE PLAY THAT GOES WRONG
Katie and Alastair performed in The Play That Goes Wrong, at The Duchess Theatre, West End.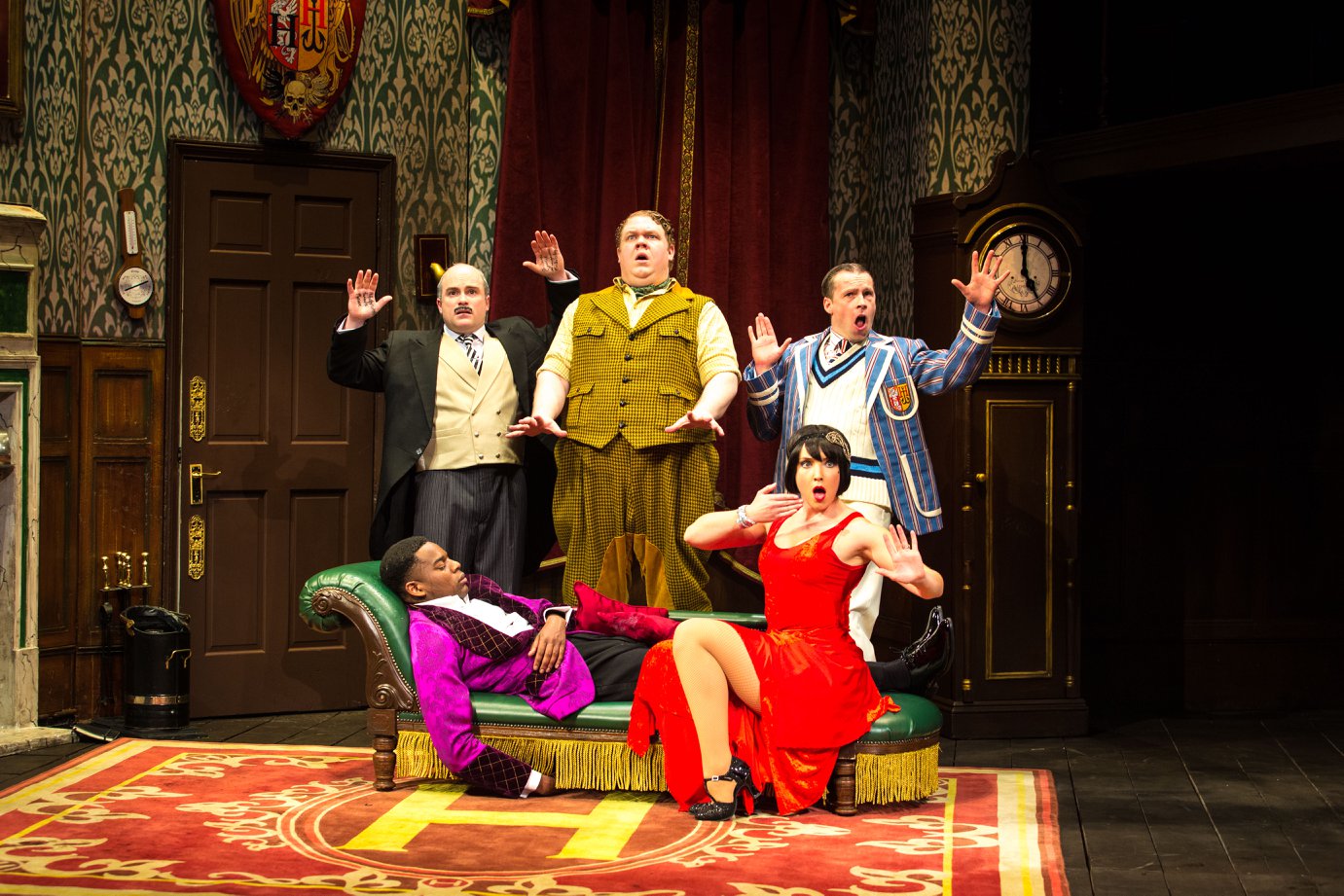 SAMUEL THOMAS, SAMUEL FOGELL AND TOM HOPCROFT IN THE COMEDY ABOUT A BANK ROBBERY
Sam Thomas and Sam Fogell were in the West End production of The Comedy About A Bank Robbery, with Tom Hopcroft in the UK Tour.
JOSEPH PEACOCK AND COURTNEY STAPLETON IN BAT OUT OF HELL
Joseph Peacock and Courtney Stapleton in the West End production of Bat Out Of Hell.
RICHARD CUNNINGHAM IN ROGUE ONE
Richard Cunningham plays General Ramda in Rogue One: A Star Wars Story.
ILAN GOODMAN IN THE GOOD CANARY
Ilan Goodman starred in John Malkovich's production of 'The Good Canary', which won an Evening Standard Award.
ABIGAIL HARDINGHAM AND JAKE DAVIES IN THE MISSING II
Abigail Hardingham and Jake Davies played leading roles in the BBC's acclaimed series 'The Missing II' opposite David Morrissey, Keeley Hawes and Tcheky Karyo.
BENJAMIN O'MAHONY IN RIPPER STREET
Benjamin O'Mahony plays regular character Frank Thatcher in multiple seasons of 'Ripper Street' for Amazon Prime/BBC America.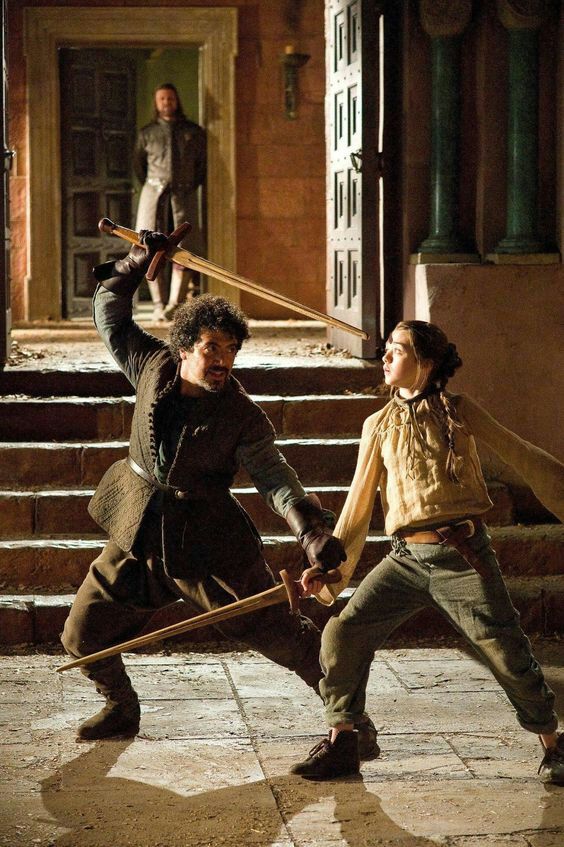 MILTOS YEROLEMOU IN GAME OF THRONES
Miltos Yerolemou played the iconic regular character Syrio Forel in the first season of 'Game Of Thrones'.